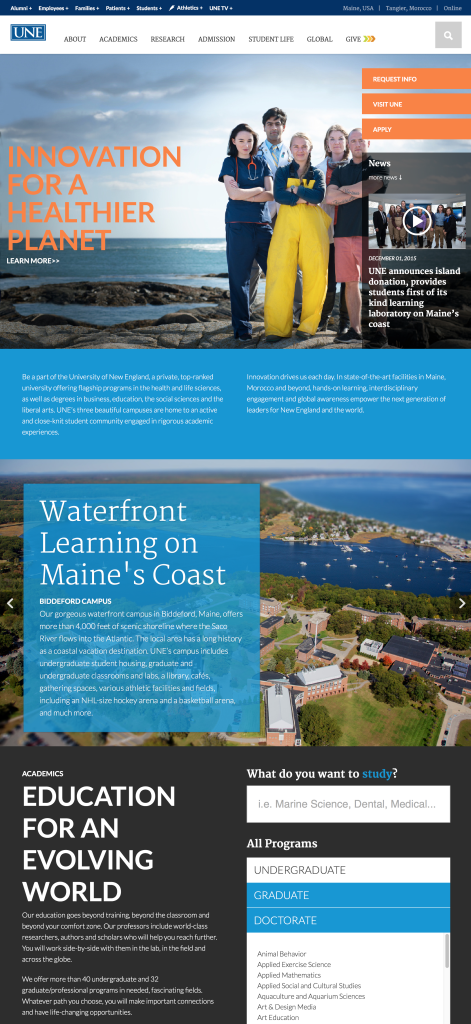 The homepage of the website had one scroll length of visibility and needed more of an engaging approach to student recruitment. Working with the Marketing Strategist and the VP of Communications, a new approach to the homepage was redesigned and developed to engage prospective students of both traditional age as well as those looking at graduate programs and create inviting pathways to the information prospective students are seeking. All this was part of a larger internal, cross-campus campaign under the "Innovation for a Healthier Planet" theme.
Using our 13+ years experience in higher education web design, development, and strategy, the homepage was redesigned and launched on the University's current content management system, Drupal, in less than 2 months.
Through a series of campaign landing pages as part of a grander cross-media marketing campaign, the Innovation for a Healthier Planet slogan targets highlights of the university including directed targeting of prospective Pharmacy and Science students as well as visitation recruiting, among other areas of recruitment.
All images copyright University of New England.
News
For the enrollment period following the site redesign, UNE sets a new record with largest undergraduate class, Maine Biz, August 30, 2016